MTB Kerala
The Government of Kerala and Kerala Tourism have jointly busted the myth that Kerala is more about leisure than adventure. MTB, a mega mountain biking event into its third season this year has thrown the spotlight on the wild and fun filled side of this quaint state.

International Mountain cycling event - MTB Kerala 2015 is the third edition of the mega sporting event that has placed Kerala on the global map of Mountain Biking.

The earlier two editions of this sporting event took the riders on a tour of exploration through Kerala. The forests of Thenmala and the beautiful beach of Kovalam held riders in awe in the first edition of MTB back in 2012. In 2014, for the second edition, it was the turn of thrilling adventure to rule the roost as the race course ran through the wilderness of Wayanad.

This year MTB Kerala is back with its third edition promising riders an experience all the more thrilling and challenging than ever before. The virgin forests of Wayanad will unleash her best to take the riders on a ride that is equally enrapturing as well as adventurous!

Riders, GET SET!
GALLERY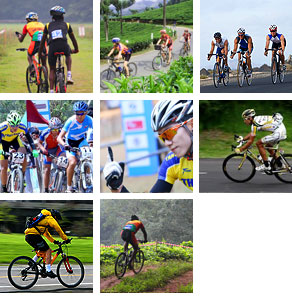 Photos / Videos